Micro-Aid® is an essential tool in every farm's total enterprise management program. Micro-Aid® is designed to optimize total farm enterprise owner equity.
Optimize Your Financial Returns
Let DPI GLOBAL show you how Micro-Aid® can help you conserve and increase your owner equity.
Financial Impacts
Investment
When considering the adaption of a new technology, one must consider the potential ROI of the technology and the research that has been conducted to support the efficacy of the technology.  DPI GLOBAL has the research! There are few technologies that have the supporting research and minimal input costs to even compare to Micro-Aid®!
Value-Return
Extensive research over time best determines value-return of a technology. Technologies that consistently demonstrate a significant animal performance improvement that generate values well in excess of the investment are considered to have a high value-return and offer the best potential for ROI.
Risk
Product research that has been successfully repeated over time in multiple species lowers the adoption risk. Technologies that have a low investment price and demonstrate a high probability of success with a high value-return are considered to be minimal risk. Micro-Aid® technology is low risk with a high value-return.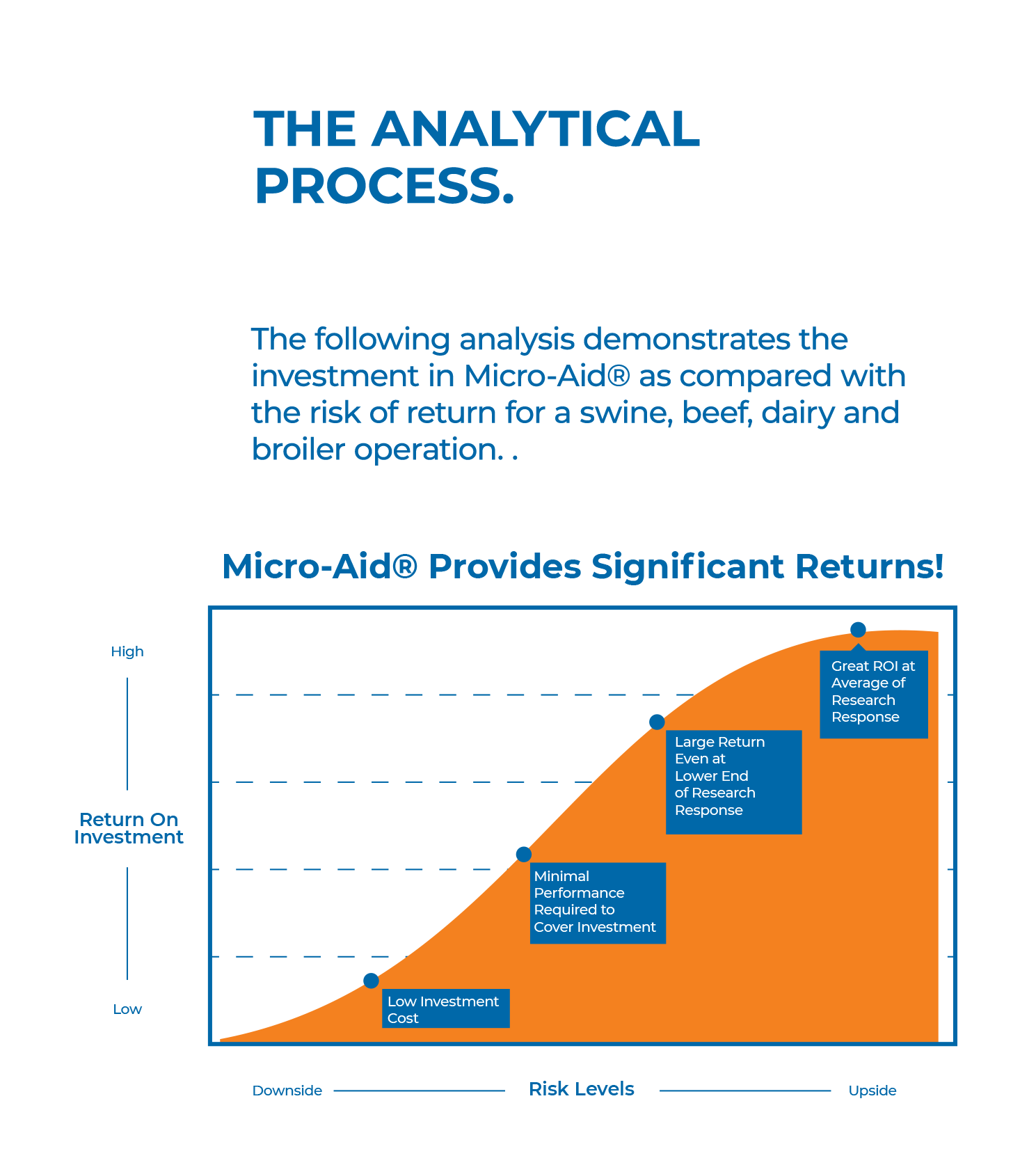 The Analysis Evaluated Four Points:
Risk was evaluated using the economical traits of average daily gain (ADG) and feed efficiency (F:G) (swine, beef and broilers), stillbirth and pre-weaning mortality reduction (swine) and milk yield increase (dairy).